What is Autoclaved Aerated Concrete (AAC)?
AAC is a pre-cast, concrete building material made of cement-based, non-organic components that are available in large building blocks and reinforced or unreinforced panels, planks and special elements. It is a cellular, lightweight and structural material that has thermal and acoustic insulation as well as fire, mold and insect resistance. Almost every portion of the structural and insulation requirements of a building can be satisfied with AAC. AAC is claimed to be the only viable, single component and structural insulation system available. Building walls, floors and roofs can be constructed with AAC allowing excellent design flexibility, quick construction and reduced waste.
The History of AAC
AAC was developed in Europe in 1923 with commercial production beginning in 1930. AAC products have been used for construction projects worldwide since the 1920s in different climatic conditions ranging from the severe cold in northern Japan and Europe, to the hot and humid regions of South America, and to the far east hot and dry climates of Australia and the Middle East.
Learn About Our Hebel-Tel Building System
Alamo System Industries, Inc. uses the best techniques and technologies available today to provide unequivocal construction needs and solutions for multiple projects within multiple industries. One such method is Autoclaved Aerated Concrete (AAC). We use this whenever possible as it provides the structural insulation needed to make a specific project's design one that will be reliable and time-effective for the client.
The Hebel-Tel Building System can be utilized for various projects and design specifications that include:
Metal Structures
Floor and Roof Planks
Fire Walls
Retail Shopping Centers
Curtain Walls
Warehousing
Common Applications
Here are some examples where Hebel Autoclaved Aerated Concrete is most commonly applied. The detailed list includes infrastructure such as hotels, warehousing, and retail shopping centers.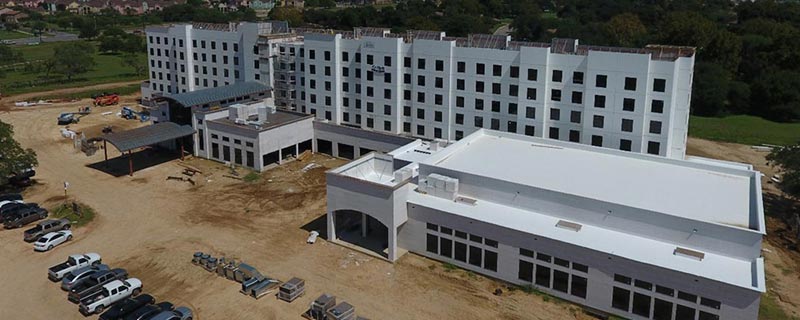 Hebel Metal Structures
Limited Service Hotels
Apartments
Nursing Homes
Dormitories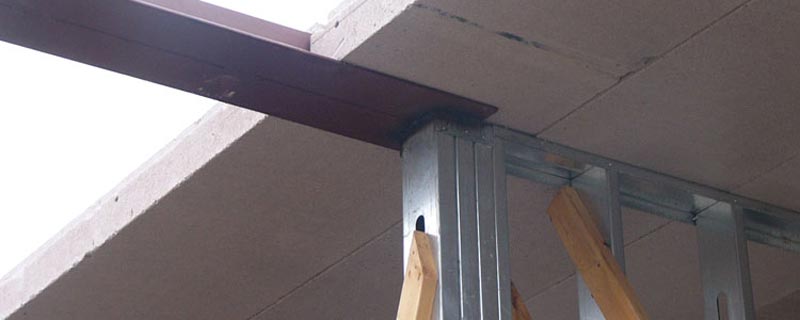 Floor/Roof Planks
Factory quality control
STC of up to 50
Apply finishes directly to Hebel AAC
Let us show you how to save money on your roofing cost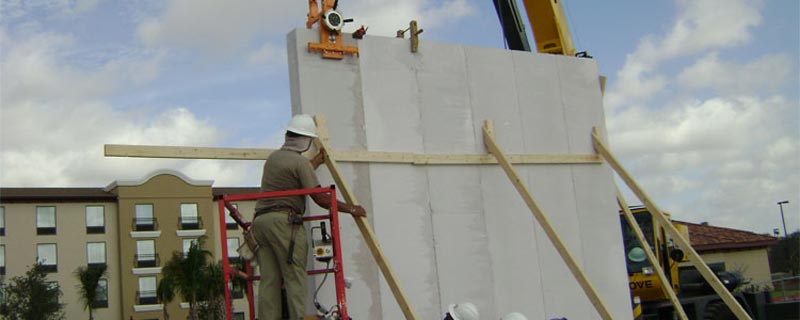 Fire Walls
2 inches of Hebel AAC equals 2 hours of fire rating
Stairwells
Elevator shafts
Office to warehouse separation wall
Retail Shopping Centers
Easy to add on
2 inches Hebel AAC provides a 2 hour rated wall assembly
Shapes and score patterns are endless
Faster construction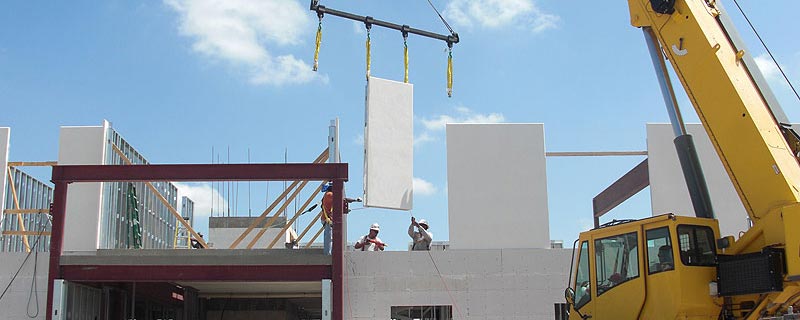 Curtain Walls
Architecturally Finished Panels
Custom built for your project
Ready to receive MEP rough ins
Ready to receive insulation and gypsum board
Any plaster finish can be achieved.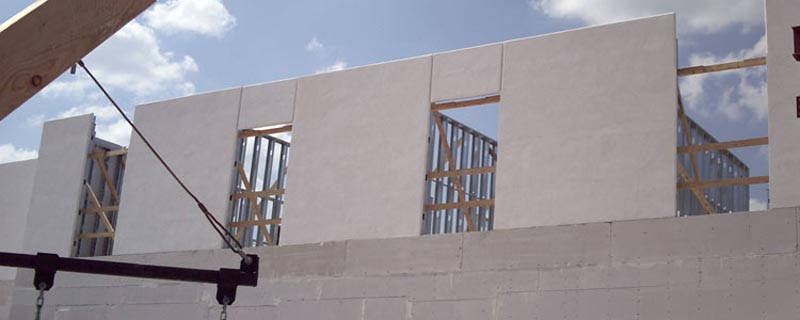 Warehousing
Spaces in need of high thermal values
Eve heights up to 60 feet
Endless score patterns and revels
Future expansion
Spaces in need high sound reductive materials to absorb noisy equipment
15% faster construction than typical tilt wall
Hebel Benefits
Hebel AAC products are often recognized as one of the most environmentally sustainable building materials available. Combining lower materials and energy usage in manufacturing with a range of environmental benefits, we offer environmentally friendly results.

Fire Proof:
Hebel AAC product is the perfect solution for fire safety. It is noncombustible and offers up to 4 hours of protection against fires – the highest fire rating in the industry.
Breathable:
Hebel AAC products breathe, allowing the diffusion of moisture vapor, which helps moderate moisture levels within a building, by automatically absorbing and releasing moisture.
Durable:
Structures made with Hebel AAC are durable and will not degrade under normal atmospheric conditions.
Energy Saving:
Hebel AAC thermal insulation properties significantly reduces heating and cooling costs.
Non-Toxic:
The finished product is completely natural, environmentally friendly and non-toxic.
Quickly-installed:
HEBEL AAC is extremely quick to install on-site because of its lightweight nature and excellent workability.
Sustainable:
Hebel AAC products are often recognized as one of the most environmentally sustainable building materials available. Combining lower materials and energy usage in manufacturing with a range of environmental benefits, we offer environmentally friendly results.
Versatile:
HEBEL AAC products are completely versatile and can be cut into any shape or angle for use in a wide range of construction applications such as blocks for constructing load-bearing and non-bearing walls, roof, wall and floor panels, to site and sound walls.
Easily-Worked:
HEBEL AAC products can be sawn, drilled, and nailed using normal wood working tools, greatly increasing on-site productivity and creativity.
Recyclable:
By-products of AAC production, including harden AAC waste and unhardened AAC mixture, are recycled back into the production process.
Precision:
An established quality control program and stringent production tolerance allows builders to achieve optimal structural performance.
Lightweight:
Hebel AAC is approximately 1/4 of the weight of traditional concrete, saving in freight and construction costs.
Construction Photos
Here you can view a few of our portfolio images taken during the construction process. Featured in these images are Hebel Autoclaved Aerated Concrete panels.
View Our Gallery
Independent Cost Comparison for Hilton Embassy Suites
Provided are a few documents which give show you the actual cost comparison for our friends at the Hilton Embassy Suites in Laredo.
6 story 136,000 sf room tower, 195 Rooms
Results by Lyda Swinerton Inc. of San Antonio Texas